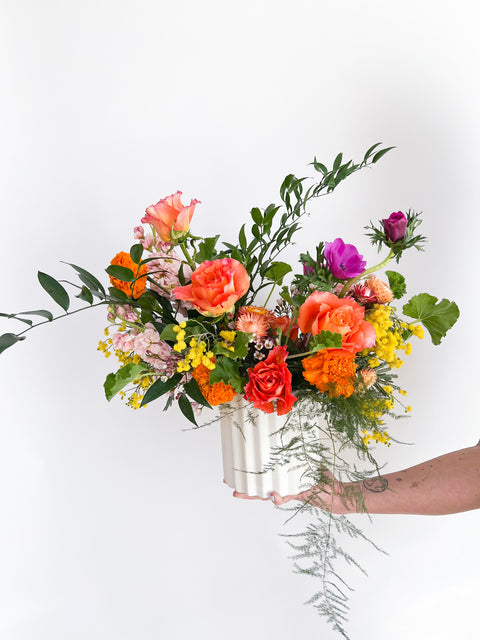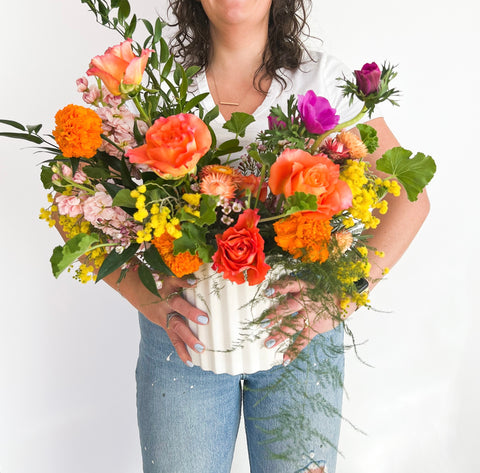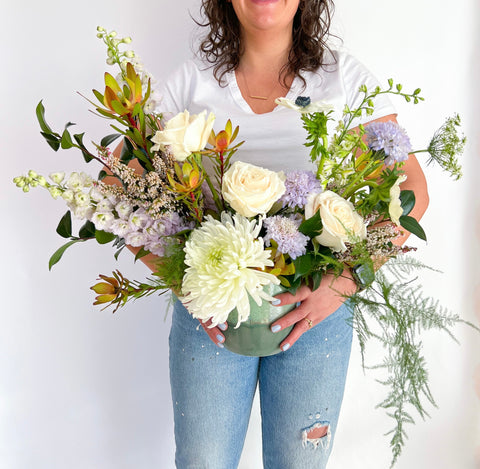 Arianna Floral Design
Luxe Flower Arrangement
Looking for the perfect centerpiece? The "Luxe" flower arrangement the your answer. This arrangement is lush, full of premium flowers, and perfect for the middle of a dining table. Going to a dinner party? Send the host this arrangement as a thank-you. Trying to woo your new gal-pal? This is the perfect arrangement to make a statement without going over the top. Celebrating a birthday? Choose the Luxe arrangement. 
Is the recipient modern and classic? Are they bright and vibrant? Let us know on the checkout page and we will customize your order. 
We always try to coordinate a personal delivery, but if the recipient is sailing through Greece, we can't deliver an epic arrangement! Please make sure they are home and not eating baklava on the coast of Santorini. Deliveries cannot be rescheduled due to the recipient being away.
Delivery is free!