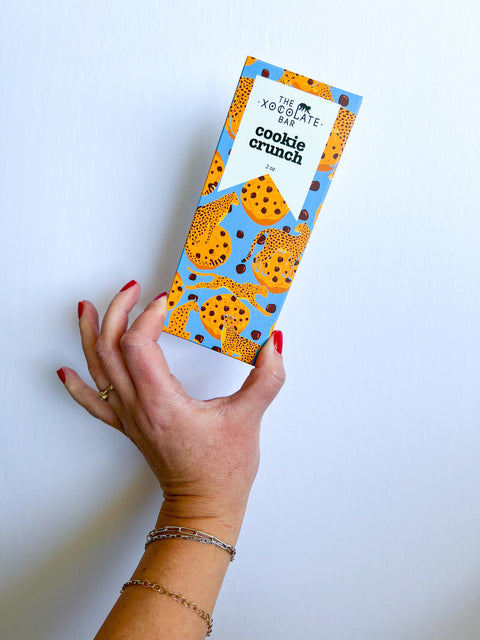 Arianna Floral Design
Cookie Crunch
Cookies and chocolate--what's not to like? Organic fair trade dark chocolate with French cookie pearls. Each little bead is a crunchy cookie core surrounded by milk or white Valrhona chocolate.
We can't keep our staff from eating these. Order one for your love before they are gone! 
Made in Berkeley, CA, and delivered with love all around Boulder county by us. 
**Please note that this is an add-on purchase only. Not available for delivery on its own.**