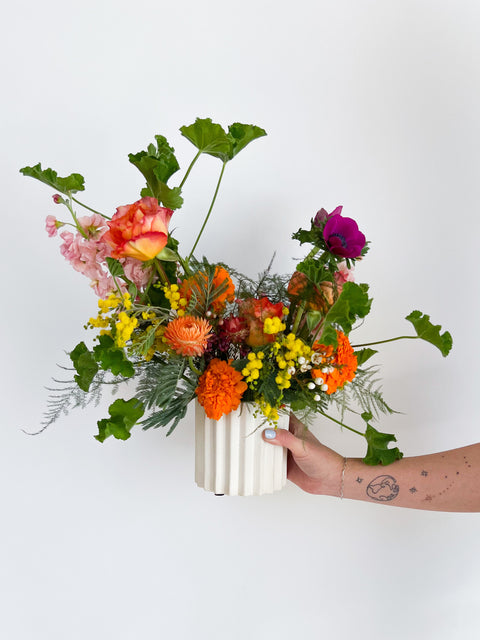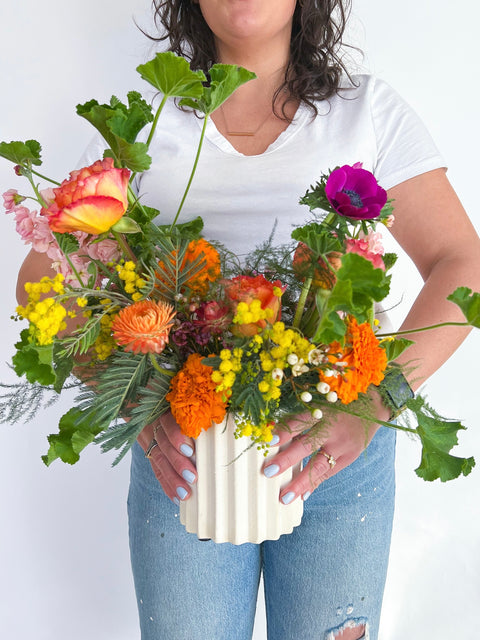 Arianna Floral Design
Classic Flower Arrangement
The "Classic"  flower arrangement is the perfect addition to any dorm room, office desk or bedroom. It's a petite arrangement with a major statement. Every bouquet is made with a modern, artistic and unique design in a vase. Choose a color scheme to match the mood of your delivery and we will take care of the rest! 
Want to fill us in on the occasion? Leave us a note on the checkout page. 
Please please please make sure the recipient is in town. What if we show up with an epic arrangement and your loved one is out galavanting through the Bahamas? We will always do our best to coordinate delivery, but it's up to you to make sure they aren't on vacation. Deliveries cannot be rescheduled due to the recipient being away. 
Delivery is free!