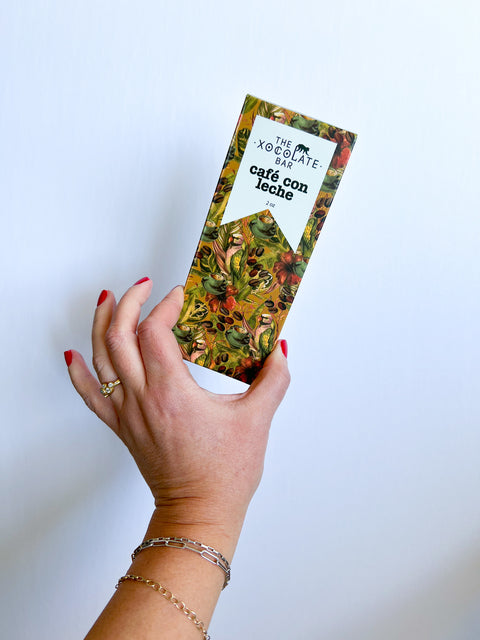 Arianna Floral Design
Cafe con Leche
Rich and creamy organic fair trade milk chocolate with roasted Latin American coffee beans. For those who like their coffee creamy and sweet, just like their lovers. 
Add a chocolate bar to your flower order. Everyone loves chocolate. 
Made in Berkeley, CA, and delivered with love all around Boulder county by us. 
**Please note that this is an add-on purchase only. Not available for delivery on its own.**