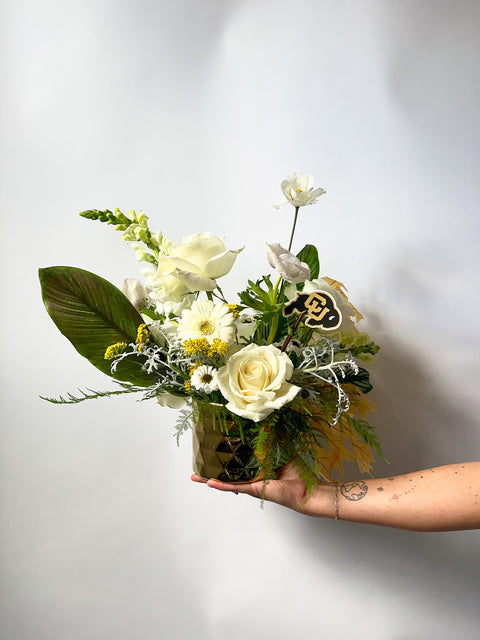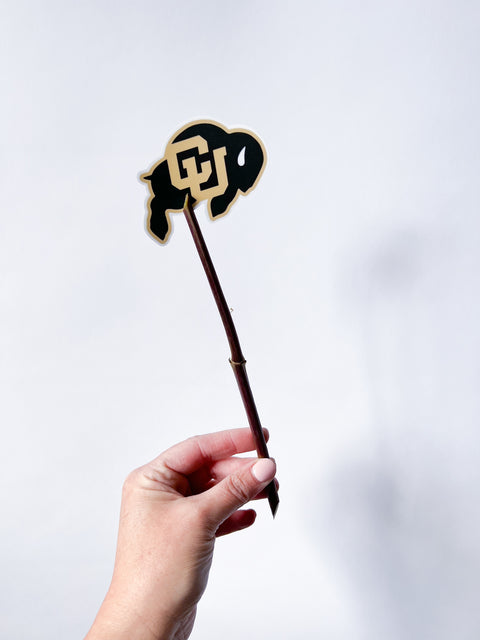 Arianna Floral Design
Baby Ralphie Flower Arrangement
Our "Baby Ralphie" flower arrangement brings the same level of excitement as seeing her lead The CU football team onto the field! Featuring white roses and pops of yellow and black, every Buff arrangement comes in a gold vase with a complimentary CU sticker. Celebrate your student, professor or Boulder fan with this one of a kind flower delivery.

This arrangement varies seasonally. Your order will include the best variety of blooms available in the pictured color palette.

Please make sure your loved one is in town and available to receive flowers! If they are traveling with the football team or wrangling Ralphie, we will be unable to reschedule their
delivery.